The Zero Anthropology Project
Webfolio for Maximilian C. Forte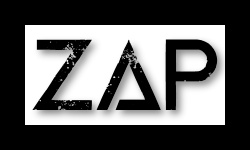 HOME | SITE MAP | ABOUT | RESEARCH | MEDIA | ARTICLES | REVIEWS | COURSES | ZAP SITES | CONTACT

Beginning in earnest in 2018, reviews of books, journal special issues, documentary films, and commercial movies, became a major offering of the Zero Anthropology Magazine. Annual reviews have also been a consistent offering. Readers will find a complete list of reviews under each of the categories below.

HOME | SITE MAP | ABOUT | RESEARCH | MEDIA | ARTICLES | REVIEWS | COURSES | ZAP SITES | CONTACT
© 2011-2020, Maximilian C. Forte.