Documentary film reviews have become a regular offering of the Zero Anthropology Magazine. In many if not all cases, one aim is to bring a zero-anthropological perspective to the analysis of the structure and contents of any given documentary. In addition, the aim is to gather insights and information from documentary sources on topics that are of central concern to the Zero Anthropology Project. Documentaries, as valued cultural artefacts circulated by dominant institutions through influential media also provide us with a tool for "studying up," serving as a tool for examining the reigning assumptions, ideologies, and aesthetics of elites and brokers of knowledge—that is at least one way we could characterize documentaries that were funded by corporations and wealthy philanthropic foundations, narrated by celebrities, and distributed by leading corporations. Other documentaries, however, by being more or less independent of the top layers of power, but still speaking to large audiences, are also useful tools for placing dominant beliefs in bold relief, and they can be useful by giving us a sense of the range of ideas, information, and debates that drive contemporary arguments about power. Documentaries can thus be "read" as key ethnographic documents of contemporary, large-scale mass mediated society.
What makes our reviews unique is the exhaustively detailed and structured analysis of each film that shares with readers enough information to make sense of the film, and to learn whatever the film has to offer. Rarely is a review published without having viewed a given film four times, or more. The slow, deliberate, and systematic nature of the review process allows time to challenge and revise initial impressions, and to draw new associations and raise questions that were not salient from a single viewing. The result is a review that can complement the film, and stand on its own as a source of information and analysis.
Zero Anthropology does not receive payment from filmmakers in return for a review. Typically, films reviewed are those that can be accessed through the library system, or that are freely available for public viewing online. The Internet Movie Database is an essential tool for researching which films have been made on a given topic.
Ethnographic films are not barred from review; they will be reviewed if or when they become relevant to the study of imperialism or any of the other major areas of interest, and they must be easy to access for anyone. Reviews in the Zero Anthropology Magazine include categories such as: war and geopolitics; political economy; political analysis; cyberwar; religion; and, ecology among others. The date of the last edit here was July 1, 2019.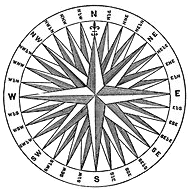 © 2011-2020, Maximilian C. Forte.