Roi Kwabena and Zero Anthropology
Writing this just a couple of months past the 11th anniversary of Roi Kwabena's passing from this world in 2008, it is now difficult for me to remember how Roi and I first began to correspond. What I do recall is that he was fascinated with the history of Indigenous Peoples in his native Trinidad & Tobago—his own mother had Amerindian ancestry. Since I had established several websites featuring my ethnographic and ethnohistoric work about the Caribs of Trinidad, plus larger current events sites that covered contemporary developments concerning all of today's Indigenous communities in the wider Caribbean (I first began "blogging" in 2003 with The CAC Review, and had an online newsletter before that from 2000), it turned out that one of my most avid readers was Roi. Correspondence began from that point.

To put it bluntly, what is now called Zero Anthropology is but a pale imitation of Roi Kwabena's many and diverse activities and engagements—it does not even merit to be called an imitation. Roi, however, inspired its future development. Zero Anthropology was just starting to be launched, as "Open Anthropology" back then, and then soon after Roi passed on before the project could really begin to take shape.

When we corresponded, we sent each other our articles for publication in our respective venues, made plans for new collaborations, and he discussed my research on Indigenous Peoples of the Caribbean at length. I had only just started to write on non-Caribbean topics in his final months. He never got a chance to see what would become of ZA. Yet the suddenness of his passing, and the void that it left, caused me to redouble my efforts as if infused by his spirit, remembering the best of his mentoring, wishing to project his voice forward even more. Online, he still lives, in numerous websites that he created (see below).


Roi mattered in many ways in terms of the shape ZA would take, but I also worry about inadvertently and wrongly appropriating his legacy. He was a cultural anthropologist, but not an academic. His work was done entirely outside of the walls of academia, a form of cultural activism that inspired others who—even without a degree in anthropology—began to call themselves anthropologists nonetheless. He introduced me to anthropologies beyond the institution and the profession, and ways of communicating—not ways of "communicating anthropology" as such, in the manner of so much opportunistic disciplinary promotionalism, but rather ways of communicating and interacting that are at the essence of the most basic of anthropologies: being out there, immersed, exchanging, learning, conversing, fighting, singing. He was an artist, a musician, a poet, a teacher, an essayist, a researcher, a publisher, and for a while a politician as well. Zero Anthropology barely covers a third of that list of activities—and there are no public, offline, in-person, performative components to Zero Anthropology, unless we count the few radio and television appearances that have happened over the years. There is also very little artistry in Zero Anthropology, apart from rare fictional stories, comedic videos, and even rarer poetry. Least of all does Zero Anthropology create its own music, teach children, and mingle with people in church halls and community centres.
What distinguishes Roi Kwabena as the first, and best, Zero Anthropologist was his combination of art and analysis, culture and politics, publication and public engagement, in the service of a committed critique of imperialism and neo-colonialism. A man from "the periphery," he operated across the periphery and the centre.

Roi stands for me as a vision of what a future anthropology could and should look like, I am making that very clear, even if my own praxis cannot mimic his. I told Roi how much of an inspiration he was for me, and modest and generous as he was he claimed that I was his inspiration. I still remember how he signed his emails, each time with a different statement of his being bearing the imprints of his native Trinidad (as curated by our mutual friend, Guanaguanare, pasted in below from his emails):
swim deep as manatee
levitate as a kolibri
chanting like a macaw
SINGING as COKI
blowing like sandfly
fly high like a condor from los iros to guayaguayare
wade as an anaconda
dig deeper than anteater
glimmer like the green horsewhip…
In honour of Roi's work and as a result of his inspiration, you can find on this site four videos made to visually animate four of his spoken word poems—Sour Chutney, West India, Deep Obeah, and Cascadura. Please watch them, and soak in the sights and sounds. (On Roi's poetic works, see "An Interview with Roi Kwabena" by Eric Doumerc, University of Toulouse-Le Mirail, France, for "Literature of the Caribbean" on Post-Colonial Web).
About Roi Kwabena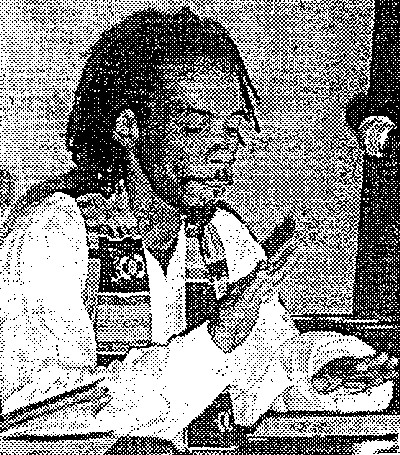 The late Dr. Roi Guanapo Ankhkara Kwabena (born Fitzroy Cook Jr. on July 23, 1956, in colonial Trinidad), was a former Senator for the United National Congress (UNC) in Trinidad and Tobago, and a resident in the UK. Roi Kwabena died on January 9, 2008. Roi was a classic Caribbean renaissance man: poet, musician, philosopher, historian, publisher, a committed public intellectual with a strong, poetic critique of imperialism, social injustice and inequality, and the forced impoverishment of the so-called former colonies of the world system.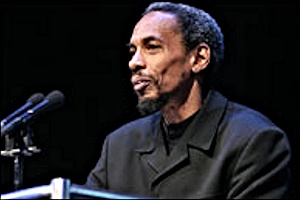 His philosophy of "cultural literacy" emphasized respect for cultural difference. He was trained as an anthropologist.
Roi was conversant with many poets, writers, and public figures across the Caribbean and even in the African diaspora in the US and UK, having collaborated with many of them; he was also personally advised by C.L.R. James.

Going back further, Roi established Afroets Press in 1973, when he was just 17 years old, publishing the works of numerous writers from the Caribbean and African diaspora.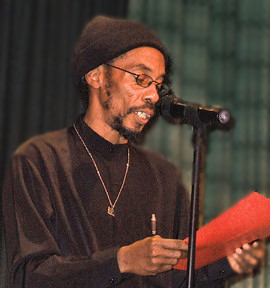 In the 1970s in Trinidad, he published some of his earliest poetry in the influential paper, Tapia (see a sample here, reproduced below). In 1974 he published his book, Lament of the Soul. In 1977, he founded Bembe Theatre Productions. A diary of his activities follows below. In the UK, in 2001–2002 he was the Poet Laureate for Birmingham, England (see the BBC feature of Roi and his poem about Birmingham, commissioned by the city). In 2007, the International Slavery Museum in Liverpool named Roi one of history's greatest Black Achievers—see the stories in The Independent (UK) and The Trinidad Guardian. The National Development and Research Centre for adult literacy and numeracy commissioned his poem, "Re: vision" (also see his interview with the NDRC on writing "Re: vision–Words, power and sound"). He regularly published robust volumes of his journal, Dialogue.

Roi was also a determined publisher on the Internet, with multiple sites still existing, and a prolific publisher whose many works are available as print-on-demand. A list of his sites can be found below. An avid blogger, Roi maintained numerous individual sites, listed here. In addition, his MySpace page affords us a glimpse of the many persons that he deeply touched.
After his passing, a group of friends gathered in a drum circle in Birmingham produced a tribute to Roi, part of which is seen in this video.
More commemorations follow at the bottom of this page.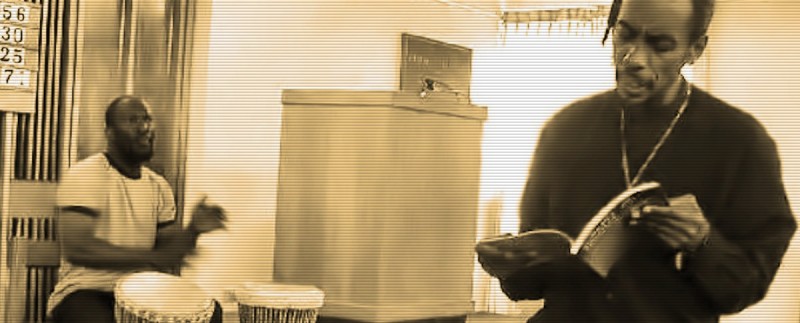 Websites by Roi Kwabena Currently Online
A History of Roi Kwabena's Writing, Publishing, and Stage Productions
(AP, below, refers to Afroets Press; RAKA is the name of another of Roi Kwabena's imprints.)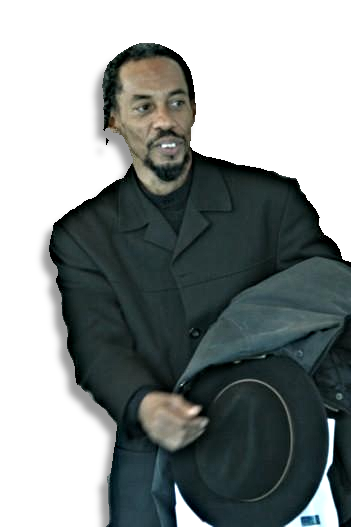 1973—Publication of the anthology: "Four Hundred Years of Pain and Suffering" by Leroy Calliste and Selwyn Newton.
1974—Launch of Lament of the Soul; first book review by Anson Gonzalez in the Trinidad Guardian: "Young Poet steps boldly into print". First poetry reading session: featuring Leroy Calliste, Fitzroy Cook Jnr., Peter Smart and Michael Als at Oilfields Workers Trade Union's Port of Spain Office. Several other readings staged at a commercial bank and church parish halls and community centres across the country.
1975—Publication of "Insight"; AP members actively advocate adoption of International Copyright conventions by Government. Memorable stage production of "Black Fire" in sister isle Tobago. Leroy Calliste concludes a performance tour in the US.
1976—Tragic death of poet-teacher Leroy Calliste; afforded ISBN by a Caribbean agency; also Owusa Babatunde appointed Afroets Press Editor Publisher. Numerous readings across Trinidad & Tobago.
1977—Afroets Press presents lecture by poet/artist Leroy Clarke. Media fuels controversy over "AP Poets" with their unusual style. Roi Kwabena delivers lecture on local literature to local Teachers Training College; founding of Bembe Productions; famous AP lecture by Dr. Victor Questel: "Nobody is coming to theatre, because it has nothing to say".
1978—FUNDISHA cultural exposition in Diego Martin commands national media attention; "Redemptive Season" a literary event with music successfully promoted outside capital.
1979—Two young poets, Peggy Heather Hull and Helen William, launch a season of new female writers. Veteran lyricist Iacoob Ibn Abbass and community worker Omataa Ojungi join Bembe.
1980—"In Other Words" enjoys successful run at The Theatre in Belmont, Port of Spain. Several performances staged in discotheques around the capital. These events blended popular youth culture with local performance poetry supported with percussion. At this time the art form Rapso, pioneered by fellow writer Bro Resistance of the Network Riddum Band, also gained more popularity.
1981—Publication of Seko Tafari's, "In Memory"; Christian Action for Development in the Caribbean supported activities with a grant. Lecture on Women, Labour and struggle in the Caribbean by Dr. Rhoda Reddock; Cacique Publications, a local publishing company, seeks partnership and appoints Roi Kwabena an associate editor. Works published during this period include: Is Slavery Again, Labour History and Bandit Garden, Pickers and Flowers: An anthology of Poetry by Michael Als. AP gains Membership in the Writers Union of Trinidad & Tobago.
1982—Several exhibitions and readings across the country featured many writers and artists. Three dinner performances featuring vocalist-poet Amalla Sayida, Sapodilla, Roi Kwabena and Ateba Keneyatta were successfully staged.
1983—Publication of C.U.R.E. (Community Upliftment & Rehabilitation Exercises), a journal promoting good health.
1984—Publication of C.U.R.E., presentation of Manifestations art exhibition; tragic passing of poet/artist Jamakie TUT Oyoyo and Dr. Victor Questel; Anthony Weeks appointed AP Editor-Publisher.
1985—AP founder Roi Kwabena embarks on a Performance/Lecture Tour: Belgium, UK, France, Netherlands, West Germany and Bulgaria. Links forged with international publishers writers and artists.
1986—Publication of poetry and other works in joint co-operation with UK. (Coventry-based) Tamara Productions was founded. Challenge, a newspaper serving the Afro-Caribbean communities in the West Midlands founded.
1987—During a extended sojourn in East Africa, Kwabena was accorded the distinguished title of Al Ansaari in Sudan. AWARE Publications Imprint launched in Trinidad & Tobago.
1988—Khadija Saliyma was appointed AP Editor publisher.
1989— Lectures and workshops for schools and libraries across Trinidad & Tobago by Christopher Grey and Roi Kwabena. Exhibition on antiquity of Kush presented in joint co-operation of the Institute for Cultural Co-Operation of the Venezuelan Embassy in Trinidad. This multi-media display also tours other venues across the country with support of the Division of Culture of the Government of Trinidad & Tobago.
1990—Caribbean tour by Roi Kwabena, several titles published by AWARE. Plus recognition of Kwabena by the Trinidad Public Library in recognition of the UN Declaration of International Year of Literacy.
1991—North American and Japanese tour by Christopher Grey, who also receives several national and international awards for his community work.
1992—Roi Kwabena appointed Senator of the Republic of Trinidad & Tobago. He also supports Rapso Week and the Trinidad & Tobago Government's hosting of CARIFESTA. Youth Voice journal also invites him to address their third anniversary celebrations. He addressed the formal opening of the NIA Arts Centre in Manchester, UK.
1993—AWARE publishes two more titles edited by Christopher Grey .
1994—Valerie Griffith appointed AP Editor Publisher; AP also presents Ghanaian historian, Dr. Kwaku Sennah's lecture on the African Diaspora. African History Month celebrations staged at the University of the West Indies (St. Augustine Campus, Trinidad) and other venues.
1995—Profile, a cultural journal published by AP was launched and an awards ceremony was held. Roi Kwabena embarks on another tour of Europe. Third edition of About the Caribbean published in Germany, plus the anthology, Manifestations, through joint co-operation of AP and the University of Augsburg–Bavaria.
1996—AP publishes Kush Reclaimed and the fourth edition of About the Caribbean, plus Nubian Saints of Christianity was published by RAKA; further editions of above mentioned plus other titles released. Two Exhibitions, "Gathering Power I & II" featuring Midland-based artists presented in Birmingham, UK.
1997—About the Caribbean, 5th Revised Edition published, also A Job for the Hangman—a controversial collection of poems by Kwabena. An official online presence on the worldwide web was established.
1998—Two titles of poetry by UK-based poets published by RAKA Publications: Poetic Revelations by Sakinah Reynolds and Nelson Mandela's Dream as a Boy by Leon Blades. The multimedia exhibition "Glory of Kush" is open to view for 24 weeks in London, jointly hosted by the University of the Diaspora & Centerprise Trust Ltd. The UK Dept. of Employment & Education commissioned Kwabena to launch the National Year of Reading. He also accepted an invitation from the Birmingham City Council to deliver the inaugural lecture: "Mocking Shadows" for Black History Month celebrations.
1999—An International and UK Tour by Kwabena performing selections from the CD, Y42K, "Forgive Us Our Debts" and "Whether or Not". The itinerary includes cities across Britain and Wales, Nigeria, Ghana, New Zealand, Canada, Trinidad & Tobago, USA, Norway, Denmark, Sweden.
2000—Trinidad Circle of Poets honoured our Roi Kwabena at a poetry session at the National Museum and Art Gallery in Port of Spain. Prizes sponsored by RAKA Books were distributed for a locally organised poetry competition. Numerous workshops and lectures across UK, including a national extended tour of "Glory of Kush," a multi-media exhibition. Hosted launch of Blue magazine, RAKA also hosts performances by numerous artistes, poets and writers, including Carifolk Singers (from Jamaica), Kaalamu Ya Salaamu (veteran poet, New Orleans), Goldie the Poet (California), historian Runoko Rashidi, and acclaimed playwright Lennox Raphael.
2001—Celebration of our Anniversary. Publication of a new work by Dorrette Hanson, Handsworth Through My Eyes. Roi Kwabena is appointed Birmingham's Poet Laureate for the period 2001–2002.
2002—Numerous commissions by our Founder poet including a poem to celebrate the British Monarch's Golden Jubilee and Birmingha''s European Capital of Cultures Bid. RAKA publishes My Will of Freedom an anthology of poems by Bangladeshi poet Mishu Buara.
A Bibliography of Works by Roi Kwabena
• Lament of the Soul (poetry), 1974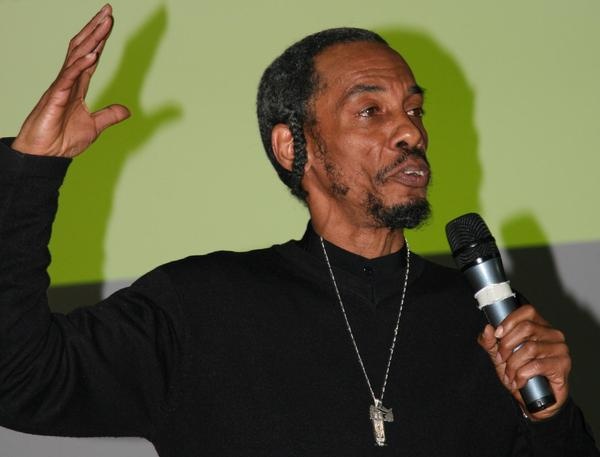 • Insight (poetry/essay), 1975
• Follow de Path (poetry), 1980
• Marijuana (thesis), 1981
• Vegetable & Fruit Juices (health), 1982
• C.U.R.E. 84 (health journal), 1983
• C.U.R.E. 85 (ibid), 1985
• In other words (poetry) 1986
• Black Molasses /Brown Sugar (journal), 1986
• Seasons of Exile (poetry), 1986
• About the Caribbean (socio-geography), 1986
• Sojourn: towards victory (travel journal and history), 1988
• Profile 96 (journal of culture), 1994
• Manifestations: selected poems 1985-95 (poetry), 1997
• Destiny (journal black history), 1997
• Kush Reclaimed (poetry/ history), 1987/1997/1998
• Nubian Saints of Christianity (history), 1997/1998
• Nubian Glory: our heritage (anthropology/history), 1999
• A Job for the Hangman (poetry), 1999
• Never Trouble, Trouble (children stories), 1999
• Ancient Inscriptions & Sacred Texts of Ethiopia (anthropology), 2000
• Whether or Not (poetry/history; Raka Publications), 2001
• As Long As (poetry), 2005
• Muse of Maps, Muurs, Mounds & Mysteries (essay), 2006
• DIALOGUE (journal for Cultural Literacy), 2006/2007
• Orisha Songs for Celina (poetry), 2006
• In the Moment (poetry), 2006
• Making of TA-MERI-KA: Black Women in Time (anthropology), 2006
Salaam: A Poem by Roi Kwabena
Salaam

….dedicated to the memory of the late
Leroy Caliste (Poet-Teacher) 1943-30/5/76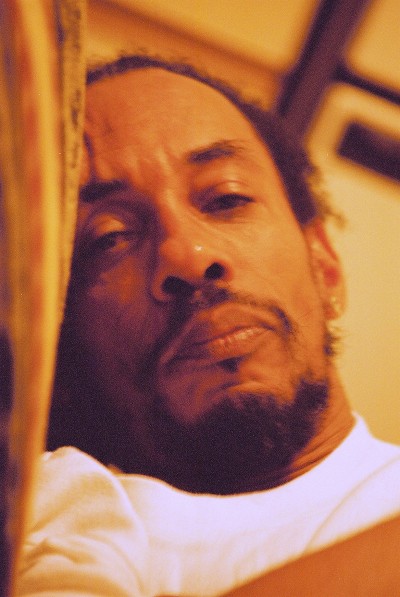 …..am i to sit
an' stare at these
wretched walls
an' curse….
with my memories of you….
you….poet….
messenger of this season
refuted by ignorant ones
…..or am i to laugh ironically
to engulf lamentations
within….benighting it from public
…..can any of these moves
truly present themselves
as aids for your resurrection?
…..you have left us….
as Babylon the whore….
laughs….exclaiming conquest
in her lewd form of exultation
an'….mother weeps….
with our daughters viewing her
expressing exasperation
i, no i cannot speak of
a young warrior feeding the land
nor of spilt blood amid green vines
curling about withered sticks….
yet i am to yearn again
for pristine mornings
when we can meet each other
dancing the ancestral dance
through the glade like passages
of ebony
where the chanting voices of
our mothers
sisters
and daughters
make tearful our eyes
as we faintly remember
the weavers of the dust
Salaam Brother….
what more can i wish?
may the memory of you
inspire the awakening flame
of destruction for Babylon….
may the memory of you
enrich and nourish
the sensitivity of others
to follow us
Salaam….my brother
PEACE!!!
Commemorating Roi (Archived Pages)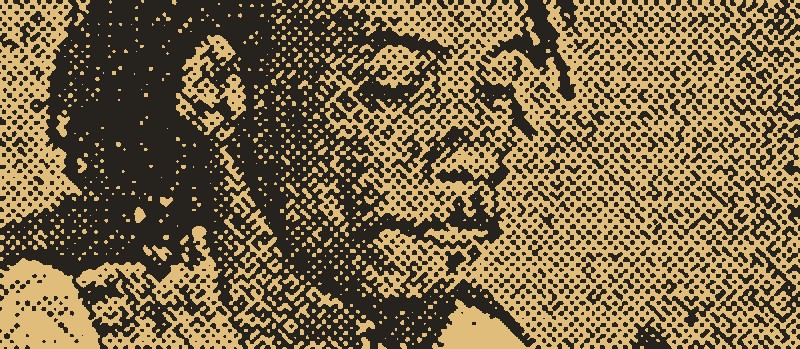 © 2011-2020, Maximilian C. Forte.